CENTR Instant | Recover 10pk
Product Details
CENTR Instant Recover has electrolytes, antioxidants, adaptogens and vitamins to help you Find Your CENTR before or after any activity, whether that's a gym session, a long hike or just tidying up the yard. With its refreshing cucumber and yuzu flavor it's the perfect refresher.
Throw a handful in your gym bag, then simply stir or shake into 8 to 16 oz of cold water and enjoy while you're on the go. It has everything you need pre and post activity.
EACH 0.25 OZ STICK PACK CONTAINS:
20mg of CBD (less than 0.03% THC)
15 Calories
Vitamins: A, B3, B6, B12 & E
PEA (Palmitoylethanolamide)
All Natural Ingredients
No Gluten | No Caffeine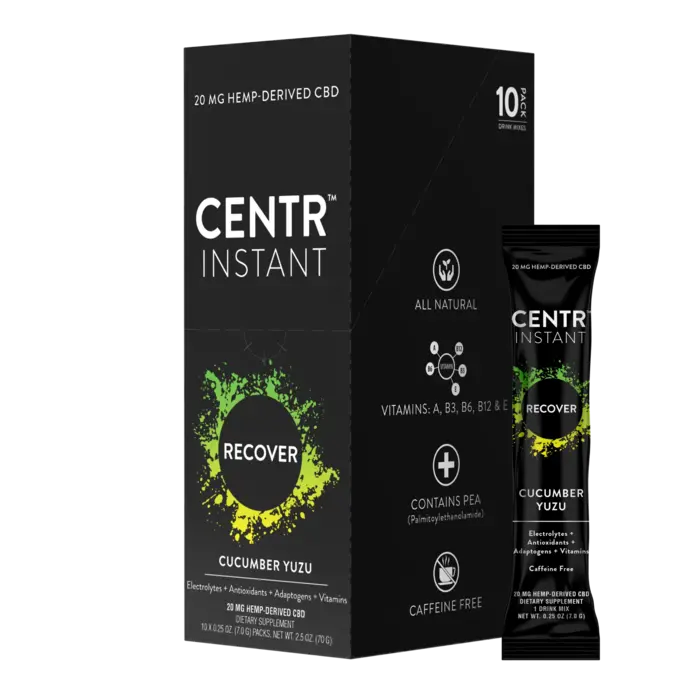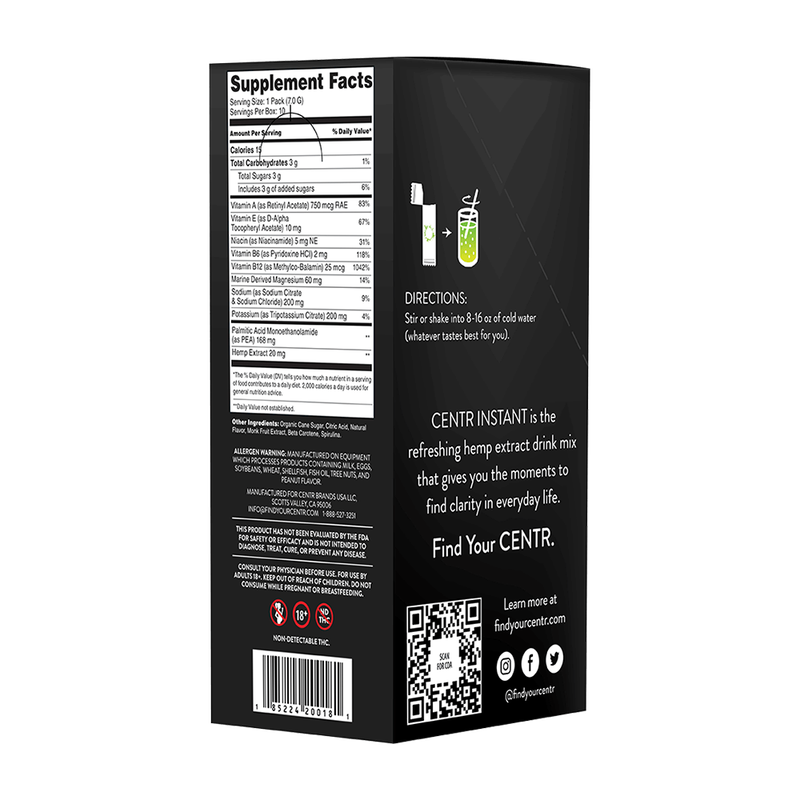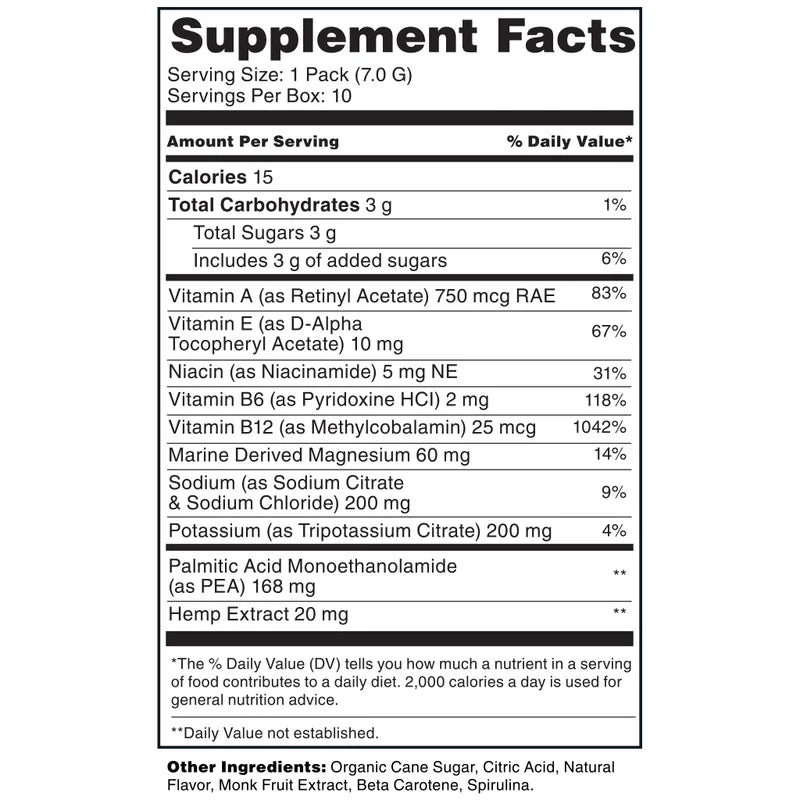 Our Great Taste Guarantee: Love It or Your Money Back!
Learn More
All Natural
Low Calorie
20mg hemp-derived CBD
CONTAINS PEA
VITAMINS B2 ETC
CENTR GREEN TROPIC
INGREDIENTS
1 bunch of Kale (or spinach)
1 bunch of Kale (or spinach)
1 cup Mango (fresh or frozen)
1 cup Banana
1 stick pack CENTR Instant Recover
Top with coconut water
Pineapple
METHOD
Blend all ingredients together in a high-powered blender for 30 seconds, or until smooth
Garnish with a pineapple wedge
Frequently Asked Questions
PRODUCT & INGREDIENTS

ACCOUNT & SUBSCRIPTION

SHIPPING & ORDERS
MINDFUL RECIPES
Like the sound of a Sparkling Temple, a Moto Loma or a Hippie Claw? So do we! We'll show you how to make these and more.
MORE WAYS TO FIND YOUR CENTR.