CENTR Instant | Relax 10pk
Product Details
CENTR Instant Relax is focused on helping you re-CENTR and relax. This could be pool-side, or a slow unwind at home in your most comfortable chair. Either way, with a super convenient, single serve instant powder, you can feel the hectic day being melted away as you enjoy the delicious taste of pomegranate and hibiscus.
Simply stir or shake the powder into 8 to 12 oz. of cold water and… relax.
EACH 0.21 OZ STICK PACK CONTAINS:
20mg of CBD (less than 0.03% THC)
20 Calories
250mg Ashwagandha Root Extract
100mg Gamma Aminobutyric Acid (GABA)
All Natural Ingredients
No Gluten | No Caffeine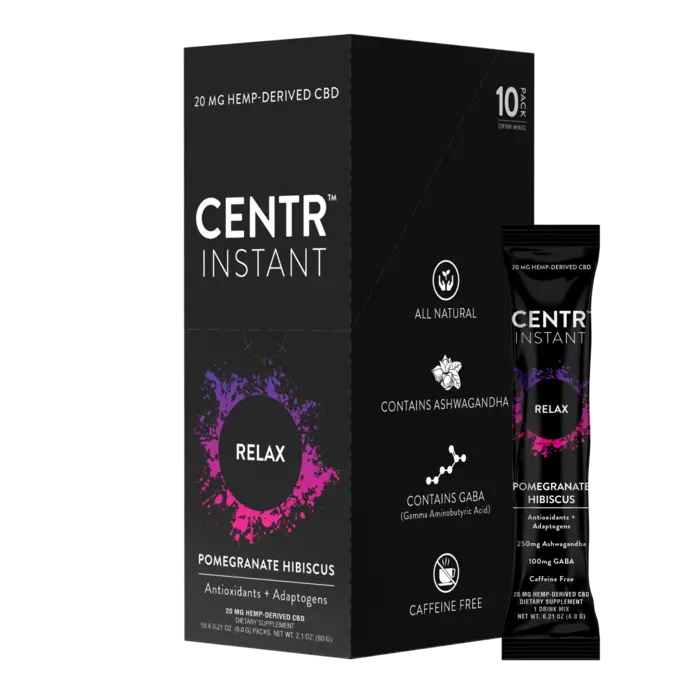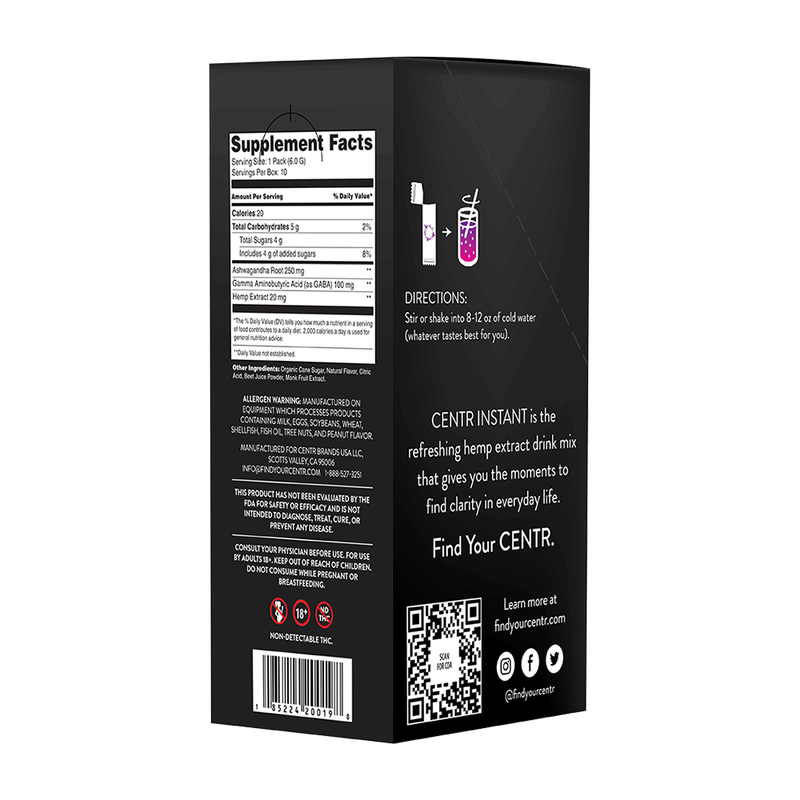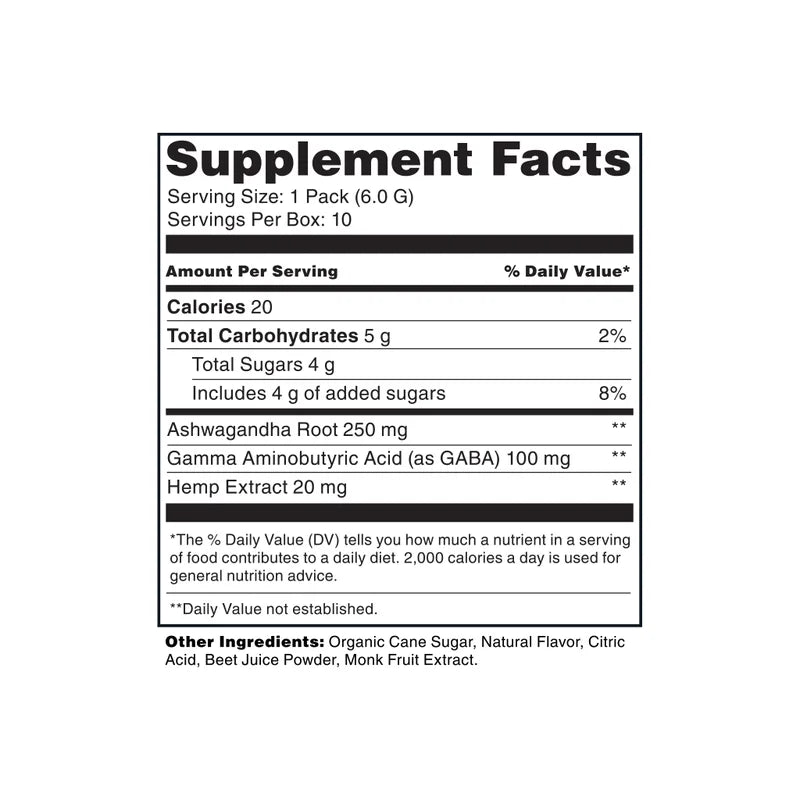 Our Great Taste Guarantee: Love It or Your Money Back!
Learn More
All Natural
Low Calorie
20mg hemp-derived CBD
ASHWAGANDHA
GABA
CENTR GREEN TROPIC
INGREDIENTS (Serves 2)
1 bunch of Kale (or spinach)
1 cup Pineapple (fresh or frozen)
1 cup Mango (fresh or frozen)
1 cup Banana
1 stick pack CENTR Instant Relax
Top with coconut water
Pineapple
METHOD
Blend all ingredients together in a high-powered blender for 30 seconds, or until smooth
Garnish with a pineapple wedge
Frequently Asked Questions
PRODUCT & INGREDIENTS

ACCOUNT & SUBSCRIPTION

SHIPPING & ORDERS
MINDFUL RECIPES
Like the sound of a Sparkling Temple, a Moto Loma or a Hippie Claw? So do we! We'll show you how to make these and more.
MORE WAYS TO FIND YOUR CENTR.